Custom-Made Rings
Create Your Own Custom/Bespoke-Designed Wedding or Engagement Ring
Buying your Wedding and Engagement Rings in Ireland, and How to Design Your Own Ring (or have Us do it for You!)
Note: We provide custom, bespoke ring design for wedding and engagement rings, and provide a unique service that you cannot find anywhere else in Ireland. Create your own ring with us using the form below.
There are some wedding traditions that are still very prominent today. One very obvious example is that of wearing a ring on the third finger of the left hand. This is a tradition that originated in ancient Egypt. Ancient Egyptians believed that the vein of love runs through this finger right to the heart. Therefore, placing a precious metal ring on this finger ensured unending love.
To Create Your Bespoke Ring Design Enquire Here
This guide contains a lot of useful information about buying wedding rings, or designing an engagement ring, you can create your own ring using our bespoke ring design service.
The information contained here will make it easy to select the kind of ring you want including the style, ring settings, type of metal, ring shape and so much more. We hope that you will have a great time going through this guide and that you will enjoy shopping with us. You can trust that your purchase here at Elegant Gems will be confidential and that you will be happy with the ring you select.
There has been a lot of talk lately about classic and antique wedding rings. Preparing early is the best advice for any engaged couple so do not leave this to the last minute. Instead, plan early and decide the best design for you. The sooner you make your plans, the easier it will be to find the most appropriate ring for your marriage.
According to research, the search for rings usually takes the back seat to other arrangements such as finding the right venue, getting appropriate dress, choosing a good photographer, identifying a suitable caterer and identifying the best venue. Marriage experts and consultants advise that rings be considered soon after the engagement. This will eliminate the need to rush at the last minute to find the rings. While shopping for good rings may not seem so appealing, it can be a lot of fun to shop as a couple, especially if the engagement ring was single sourced. A beautiful ring is often considered the ultimate symbol of love and will possibly be the final piece of jewellery that will join the two of you together.
Planning and Knowledge are Important
Just like you went out to purchase the engagement ring, or sought to create your own ring, you should sit down, plan and make a budget for the rings, especially if you want cheap wedding rings.
You also need to learn more about bands such as style, sizes, shapes, types of metals and jewellery used and so on. This kind of knowledge will ensure you are confident enough when you venture out to find the perfect ring for your unique bond to your partner. You should allow yourself a period of about 8 weeks to think, plan and get organised so as to enable yourself to find the perfect band.
Considering Savings Outside of Expensive Dublin City
What is a bespoke ring? A bespoke ring is a unique, one-off design that you create and is done on a CAD (computer aided design) system, used by a specialist bespoke ring design jeweller like Elegant Gems jewellers. Most people are happy with the bespoke engagement rings they got. If this is the case, then you could consider shopping for your wedding band at the same jewellery store. BUT if you bought in Dublin City you should give us a call as we can offer a better product for a cheaper price.
There are plenty of things you can consider such as how similar should it be to the engagement ring? Are you going for cheap wedding rings? Should the metals match? Should they be simple or elaborate? All these are questions that you need to ponder and think seriously about within the 8 week period. The jeweller can help you with some of these questions and possibly make your choice even simpler. Some couples want their rings to match and others prefer them lined with diamonds or other types of precious stones.
One of the best ways to reason is to consider your lifestyle. Will you want to wear the ring on a regular basis, probably every single day? If the answer is yes, then you need to consider comfort. A good ring with smooth sides, one that is light and not to bulky and wont get caught anywhere. For those who wear them only on special occasions then other considerations may come in handy such as style, design, gems and so on.
Design engagement ring or wedding rings here.
Considering Going Cheaper? Come up with a realistic budget for Your Wedding Rings
One of the first steps you need to take is come up with a suitable budget that is within your means. Some people want to go for cheap wedding rings, and that's fine, as the budget should incorporate the entire wedding plan so that everything else is considered and factored in.
Remember that the rings are expected to last a lifetime so the budget should be generous enough to ensure that worthwhile, memorable rings are purchased. Since plenty of cash will be spent on the finest champagne and exquisite wedding food, high quality rings should be considered. The price may vary though due to factors such as jewels, precious stones and type of metal used.
Should you go for Bespoke ring design? Do The Wedding Rings Have to Match? They could be any precious material such as Gold, White Gold, Sapphire, Diamond, Palladium and Antique or Celtic style.
Or maybe you wish to know how to design a ring, or how to create your own wedding ring. We provide a bespoke ring design service for various material composition and gold wedding rings and engagement rings.
Anyway, there is no rule out there about whether they should match. It will all come down to preferences so a couple can discuss this and then decide whether the rings should match. Ladies bands are often slightly thinner while male ones are little thicker. Sometimes couples may wish for different styles. The man may wish for a plain style while the lady may prefer one decorated with precious stones or lined with precious metal. This is rather common and works just fine. It is easy to choose the same metal and stone but have different styles so as to complement each other. There is a style considerations sector that speaks more about this.
Begin the Search Early and Enjoy
One of the best approaches when shopping for them is to consider the process as part of a shopping experience to find jewellery items to last a lifetime. This is in contrast to approaching it like just another wedding task. The shopping process can be made fun by incorporating a lunch date at a top diner. Making the wedding rings shopping event more of a fun date than a chore will result in a much better outcome.
A couple should discuss all aspects of the wedding ring shopping such as style options, budget, precious metals, jewellery and so much more. It is advisable when it comes down to it that couples be ready to compromise and reason with each other. Negotiating, discussing, exchanging ideas and consulting will result in great gold wedding rings that both will be happy with. Such a process should begin early enough, possibly shortly after the engagement so there is no pressure and the rings are not purchased in a hurry. Many times couples panic and end up buying rings they do not like and sometimes those that do not fit properly.
Going for Cheap or Antique Wedding Rings?
Starting the process early affords enough time to make the shopping a cost-saving and also a more romantic process than a formal ring buying event. It makes it more likely that you will get quality but cheap wedding rings. The wedding bands will be testimony to a large congregation about love and commitment. In years to come, this moment should be remembered as a time of love when romance blossomed and the couple shopped together. Remember that they come in a variety of styles and sizes with a large choice available. Some of the choices available include precious gems, shiny diamond wedding ring design, polished metals and matching bands. This may all sound confusing at first but once the basics are understood, it becomes a much simpler process and anyone can make a wise choice regarding their preferred bands.
So, should they match?
Advice for the Ladies
A bridal set basically consists of engagement and gold wedding rings. It is the most appropriate choice for a couple that has not yet acquired an engagement ring. Ladies may wish to consider this if they did not receive an engagement ring. The two rings will look exquisitely fine together. This will also save the couple plenty of time they would have spent shopping for the two. In the event that the engagement ring has already been acquired, it will still be possible to find a matching wedding band. Experts advice couples to stick to the same metal type as the two rings are actually meant to complement each other. This also prevents problems such as scratching. The same style of the bespoke engagement ring can also be adopted to ensure it is fine and suitable.
Advice for the Couple Regarding Bespoke ring design and Bespoke Wedding Rings
Whether the wedding bands will match or not will remain a personal choice and a decision of the couple. Therefore, it is good that this is carefully thought out and a compromise reached. A good idea for a couple wishing to have matching wedding bands is to opt for a similar style for both rings.
The choice could be a simple cheap wedding rings set with no decorations or one with a simple pattern. There are other options available as well as such as a trio set. This is a set of rings including an engagement ring for the lady and matching wedding bands. In essence, it is a bridal set with an extra matching ring for the groom. However, if the couple prefer different styles including metal, then different rings can be purchased and there is no problem whatsoever. If you wish to create your own ring we provide an excellent custom ring design service.
Design engagement ring or design wedding ring here.
Factors to consider for a male ring:
The woman's wedding ring is normally chosen based on her existing jewellery such as the bespoke engagement ring as well as her lifestyle. Ladies rings usually feature lighter and delicate options when it comes to the metal. Or you could choose a classic or antique wedding rings style. Fortunately, there are plenty of other options for men which are lasting and tough. They come in darker shades such as grey and silver and are manlier than others. Since they are hardy by nature, they will not scratch easy or fade and will keep their lustre for much longer. Such styles are more suited for the outdoor or blue collar man who engages in a lot of physical activity. Such metals are rarely used in ladies' items and are more common in male rings.
Men usually prefer durable but cheap wedding ring metals such as cobalt, titanium and tungsten as they are great in terms of durability, style and strength. A jeweller should be able to advice about these particular metals and whether or not they can be decorated. The jeweller can also advise men about their options with regards to precious metals such as gemstones and diamond ring design. It is a good idea to stick to the same kind of metal but some can be mixed so as to prevent scratching. The best choice is to choose a stand-alone metal for the rings which is then adorned with contrasting diamonds for that exquisite look.
Couples should however ensure that they are never limited by any of these considerations. Modern brides prefer wearing the wedding band first followed by the engagement ring. This ensures that they are as close to the heart as possible. Even when shopping for the wedding bands becomes stressful, it is important to remember that the reason for the rings is the union of two people in love who are committed to each other. If the wedding and engagement rings are to be worn together then consideration should be made regarding the width of the rings. This is so as to ensure they fit appropriately.
A lot of the styles available today are considered unisex which means they suit both men and women. The average band width for men is wider than that for ladies and ranges between 5 and 7 mm. In ladies, this range is slighter smaller between 4 and 6 mm. Shopping for them should be a simple process and easier than getting an engagement ring. They come in 3 distinct shapes which are the D shape, the court shape and the general shape. The most classic shape is the court shape which has been around for a long time and is loved around the world.
A Guide to Buying Your Bespoke Engagement Rings in Cavan, Dublin or Anywhere in Ireland
Do you plan to propose to the lady of your dreams? Finding the right ring for her can come with some pressure since you do not want to disappoint her nor spend all your savings on a ring. Sometimes, it is not a guarantee that she will accept the proposal. These are some of the challenges that some men face when they are planning to make the leap to engagement.
We can assist you to reduce this stress by helping you find a great engagement ring for her. You don't have to be confused about the terms that may bombard you the minute you step into a jewellery store. Follow these simple guidelines and you'll be ok.
Make a Budget for the Engagement Rings
Think about how much you are willing to spend on bridal jewellery starting with the engagement ring. Most people believe that they have to pay a lot to impress their lady. The problem is that you can buy the most expensive ring and end up in debt. It is not wise to start a life with someone in a state of financial pressure just because you could not stick to a budget.
Remember that it is not price but the gesture that matters. Stick within your means and get fine engagement jewellery that you can afford, first and foremost. You can always get her a better piece as a gift later on in your life together.
Surprise Her
Ladies love surprises, and a bespoke engagement ring perhaps with a diamond ring design could really impress her.  Some people let their girlfriends choose their ring but pulling a surprise on her is spontaneous and romantic. It can only be a success if you can get an appropriate ring that fits her style and that she likes. For you to achieve this, it takes some effort to understand her sense of style.
Know her Engagement Ring Size
The wrong ring size can embarrass you and disappoint your lady. There is no point in identifying the perfect rings and choosing one that is either too small or too big for her finger, so err on the side of too big so that it can at least slide onto her finger. Thankfully, you can always take it back to the jeweller and get the right fit. This may, however, come with additional expenses, so you need to save yourself this trouble by finding out her finger size.
Take one of the rings from her collection and let the jeweller measure her size. Remember to remain discrete if you still want to surprise her.
Identify her style
Some girls are choosy since they have different styles, some classic, some antique and some contemporary. While some ladies prefer gold wedding rings, some like diamond ring design.  Her personality also defines her style. Does she prefer simple jewellery or sophisticated types? If she is the straightforward type, look for a simple, elegant ring that is beautiful.
If you are not sure about her style, bring her to a jewellery shop and watch for cues as to what she comments on as you pretend to check out the watches available.
Choose the Ring Band
There are different ring bands that you can choose from. Some of the common types include yellow gold, white gold, platinum, silver and rose gold. You can select one of these ring bands or mix two of them.  Let us look at each ring band to determine which is better.
Yellow Gold Ring Engagement Rings
Yellow gold is a long-lasting metal that is dense and rich. This metal does not rust or tarnish easily. If you pick this for the ring band, you can be sure that it will not lose the colour after some time. The problem with this band is that it is not meant for everybody. You have to confirm that your girlfriend is not allergic to the metal.
White Gold Engagement Rings
This sparkles more than yellow gold since it does not reflect its colour through its stone. It looks like a silver coloured ring band. The price of this band is cheaper than platinum, and it does not tarnish. The problem with this ring band is that can get scratched if your girlfriend wears this type of ring every day.
Rose Gold Engagement Rings
If your woman is the sophisticated type who likes a blend of colours, you can get her this band. It comes with shades of pink or red and combines the tones of yellow gold and white gold. Such a ring does not corrode easily but can react on some skin types.
Platinum Engagement Rings
Platinum wedding and engagement rings are more durable than the other ring bands. It may, however, look a bit dull faster than gold ring bands.
Learn the four C's of Diamond Ring Design set
After getting the appropriate band, you need to choose the diamond. Ladies have an eye for different stones. The four C's which include cut, clarity, carat, and colour are factors you should never ignore. Let us look at each of them.
Cut
The cut is the proportions and angles of the stone rather than its shape. The stone should be cut in such a way that it reflects light through one facet to the other so that it is projected through the top part of the stone to make it sparkle.  If it is cut too shallow or deep, it will not sparkle as expected.
Some of the most common cuts that exist include the round brilliant cut, cushion cut, oval cut, princess cut and emerald cut diamond or moulded gold wedding rings. Each cut type is different for instance; the cushion cut has fewer facets meaning it is only ideal for flawless diamond ring design.
Round cut diamonds, on the other hand, have a lot of facets which hide the flaws on it easily. This form also brings out the shine in diamonds and makes it look more romantic than the other cuts types.
Colour
You can also find coloured stones since diamonds are not limited to one specific colour. The colour of the diamond is graded from a range of D (which symbolises colourless) to Z (yellow). It is not easy to find a colourless diamond though they exist and come at a high price.
You can also choose a white colour diamond, pink, red diamond, or blue diamond. Choose the right colour according to the preference of your lady. You can get some of these colours from Alex and Ani designs.
Clarity
Diamond jewellery contains minute imperfections that are not visible through our eyes. Jewellers refer to these blemishes as microscopic inclusions. Though they exist, they cannot affect the beauty of your diamond ring.
This should not be a big concern when you are buying the ring since it only affects the price. Fewer inclusions in a diamond ring design translate to a high cost. The scale is used to measure the clarity of the diamond wedding rings. Most of them fall under SI2 or SI1. Do not pick stones that have inclusions at the middle or top parts since they don't appear brilliant.
Carat Weight
The weight of the rings is not also the same. The heavier ones cost more than light and medium-sized rings. The weight of wedding and engagement rings is measured in grams. The thickness, width and finger size are the factors that affect what you are going to pay for the ring.
If you want a large ring that is not too heavy, you can get experts from Mi Moneda to work on it. A large ring may not be the best choice.
Choosing a Bespoke Engagement Ring Diamond Shape
The shape is also essential to your lady. You can get different shapes such as the round solitaire, princess solitaire, pear solitaire, oval solitaire or heart-shaped diamond wedding rings. This goes down to the preference of your lady. If you can, observe a common stone she likes wearing so that you gauge the correct shape she would be pleased to have on her engagement ring.
Select the setting
The placement of the diamond on the ring is what jewellers call the setting. Be creative when it comes to choosing the configuration according to your girlfriend's taste. Combining various settings would be a wise decision for an engagement ring. Some of the settings you can select include:
Tiffany Setting
This is ideal for a lady who adores classic lines on jewellery. The design originates from Tiffany and Company. It is a popular ring setting that is used to make most engagement rings. This has an effect of highlighting the sparkle in diamond without overwhelming it.
The mounting of this setting is done using six prongs that hold the diamond on top of the ring. The diamond ring is elevated above the band. The manufacturers space the prongs on the circumference of the stone ring for it to emulate the symmetrical shape of the diamond.
Eternity band
Eternity rings are set in such a way that small diamonds surround the entire ring. This type of ring can be tricky to buy. For you to get a high-quality ring of this setting, you should buy it from a well-known jeweller such as Elegant Gems.
This band is also called an infinity rip. Diamonds surrounding the band are a symbol of a love that never ends. This setting gives an additional sparkle as the diamonds go round your girlfriend's finger. Alternatively, you can also get an eternity band that has diamonds set at only the face of your ring.
Before you choose this setting, consider how brilliant they are when it comes to how they reflect light as well as how the diamond wedding ring sparkles. Ensure that the small diamonds do not have blemishes on them.
Bezel Setting
If your woman has an active lifestyle, she needs a setting that protects her stone diamond ring design from any damage. Bezel setting is an ideal choice since it comes with a rim that surrounds the sides of the diamond stone. It can also extend above it to give the ring maximum protection.
This setting can have the rim stretching on the whole circumference or a small portion. It holds the diamond in position while not concealing its beauty. It also provides a smooth edge to increase comfort while wearing it.
Your woman will love its modern curves and sleek design. This setting does not get loose easily or fall out, so you don't have to worry about your lady losing her diamond ring. It can also conceal defects such as inclusions on the stone. It also protects soft gemstones like an emerald halo from getting scratched. Such a ring does not snag on different materials of clothes. The maintenance is also easy since your lady will not keep on checking prongs on it.
Channel Setting
In this case, small diamonds are set in a row on the band. They decorate the band since they appear close to one another and can cover an entire band. If your girl is into small diamonds, this would be an ideal choice.
It is a secure design that does not include the use of prongs. It keeps the stones secure away from external forces and makes the ring sparkle. The problem with this setting is that it is not easy to clean the ring since dirt tends to accumulate inside the channels.
Halo setting
You can also choose halo rings where the diamond appears inside a square or a concentric circle. This setting allows the centre stone to look large so that the ring can sparkle. If you want to save expenses on buying a light-weight diamond wedding ring that does not sacrifice on the appearance, this is a suitable setting to select.
This setting also secures and protects the gemstone at the centre of the ring. It is used on different diamond shapes. You should, however, be aware that the tiny stones on the settings of halo engagement rings become loose with time.
Consider Insurance
In as much as the engagement ring holds sentimental value, it is also a financial investment, even if it's a relatively cheap gold wedding rings set. You can prevent suffering a financial loss by covering it against theft or damage. Homeowner's insurance can cover the ring so that you get compensation in such cases.
Final Thoughts
With all this in mind, your future wife-to-be will appreciate the effort of getting her a glamorous Engagement Ring that matches her style. Good luck with the proposal!
Note: We provide bespoke ring design for wedding and engagement rings, providing cheap engagement rings but with a very high quality wedding ring design service. That effectively means that you can create your own ring.
Design engagement ring or design wedding ring here.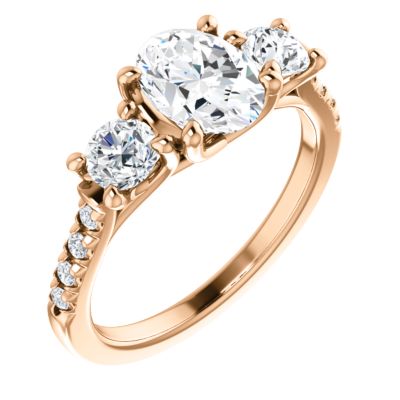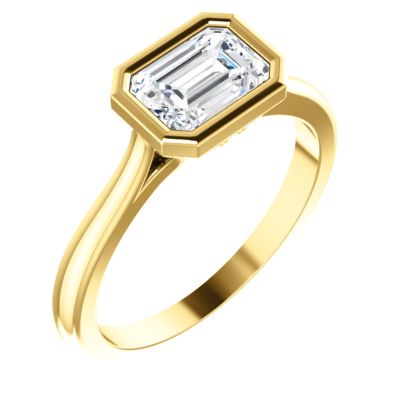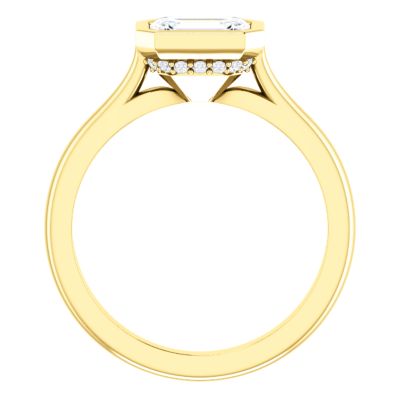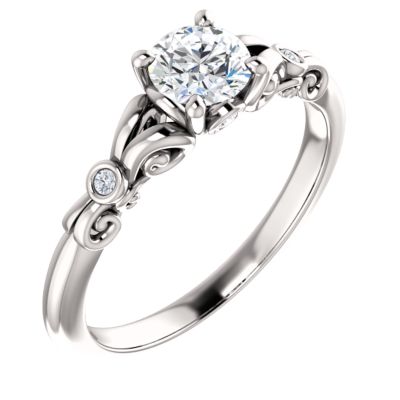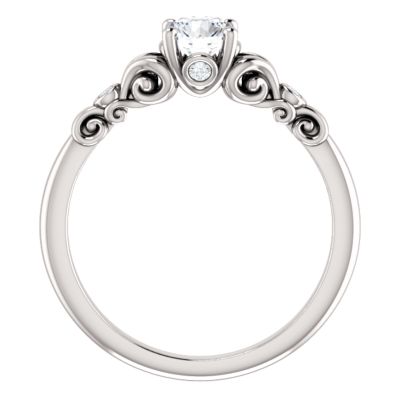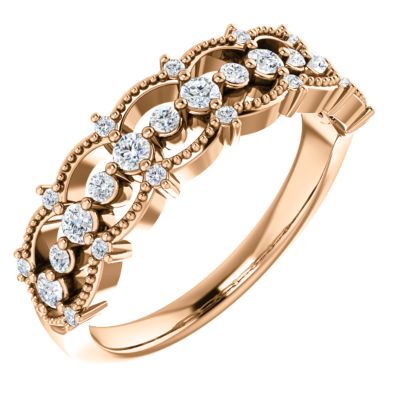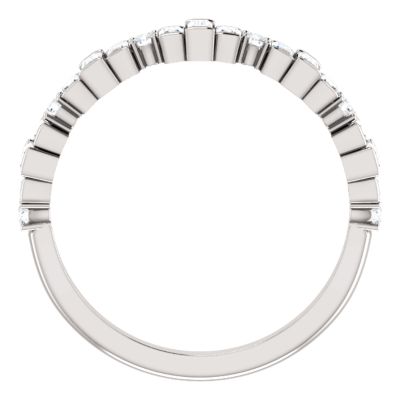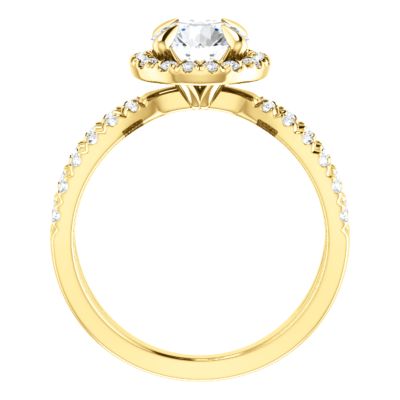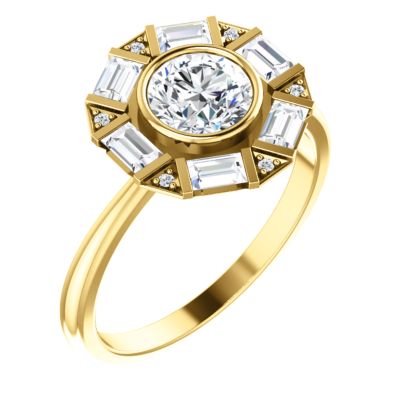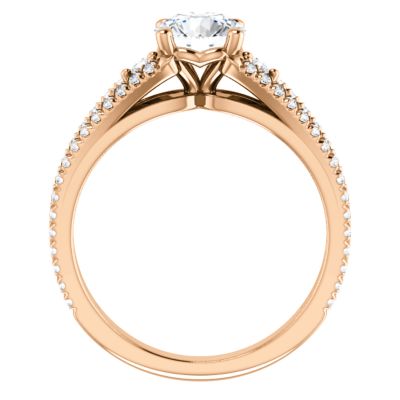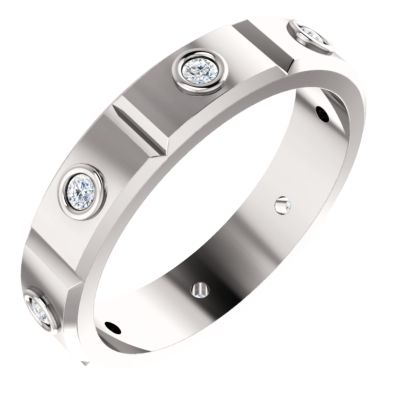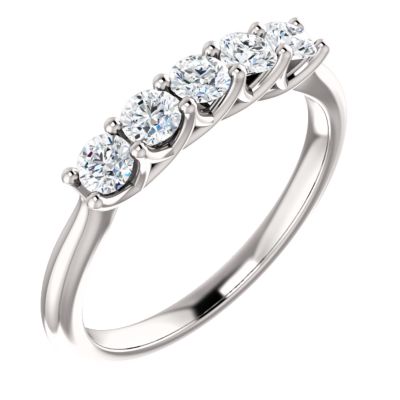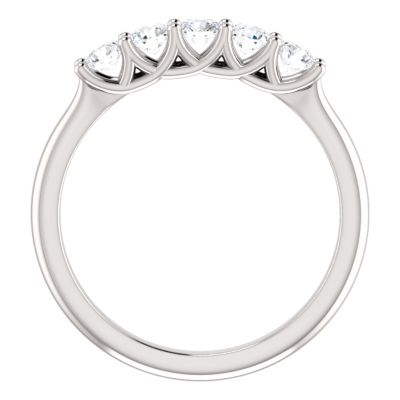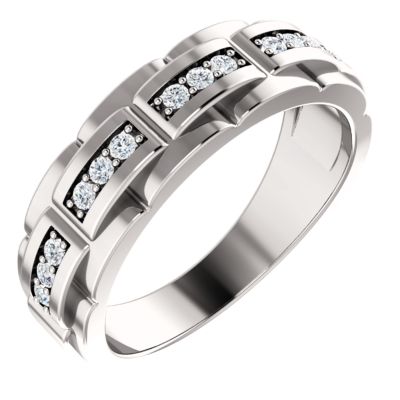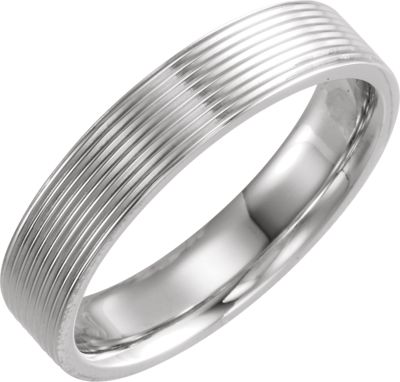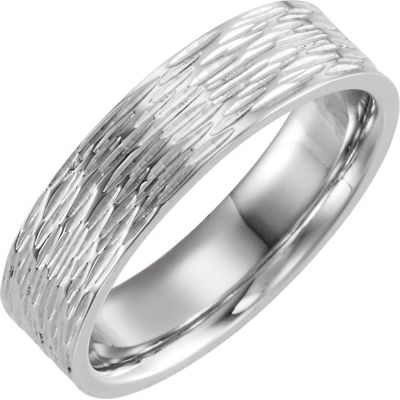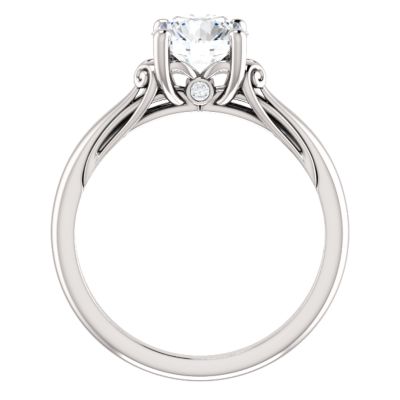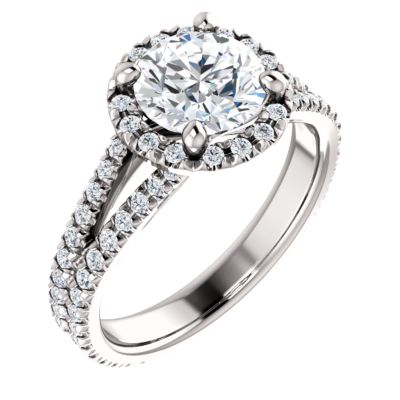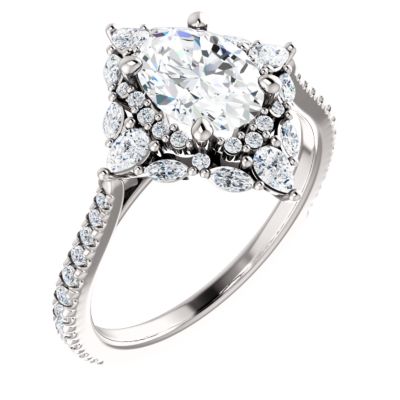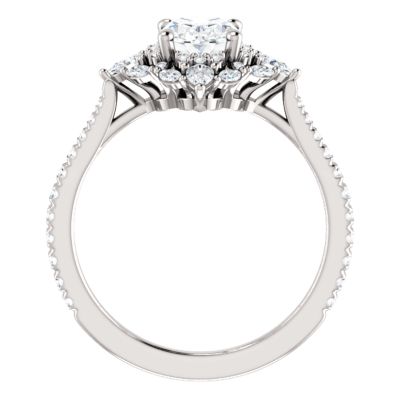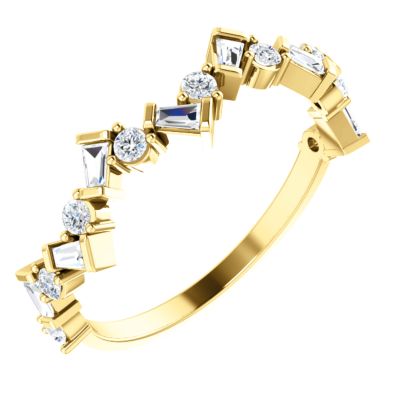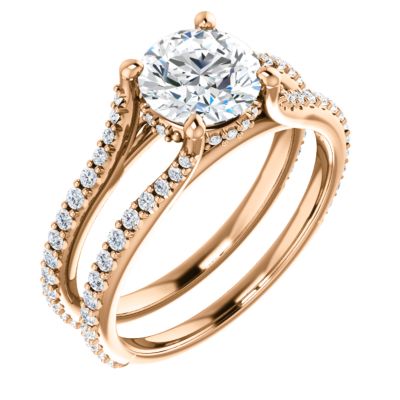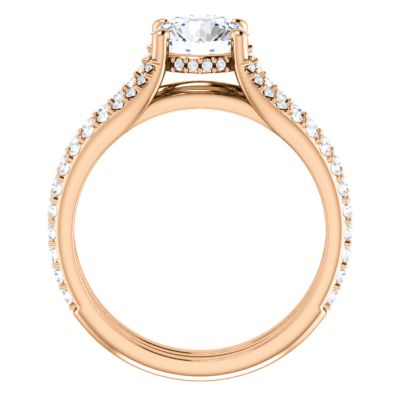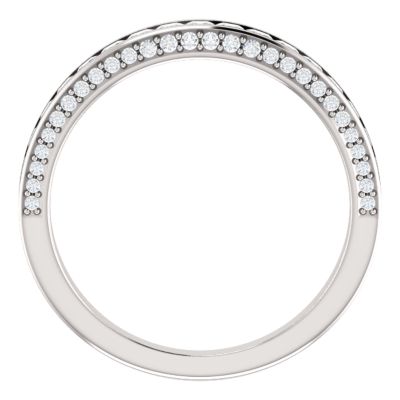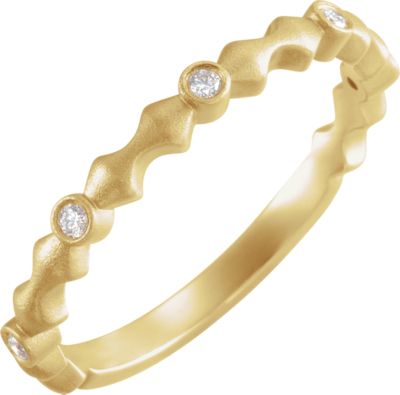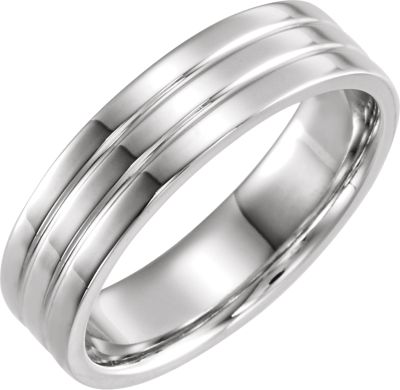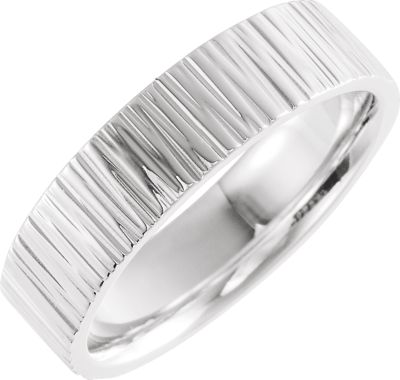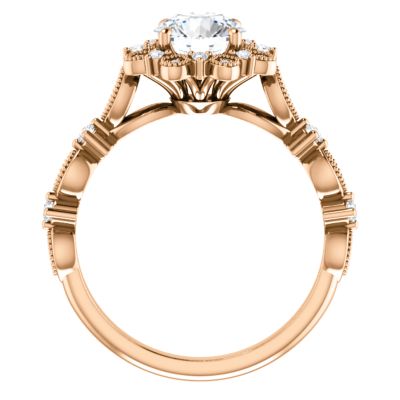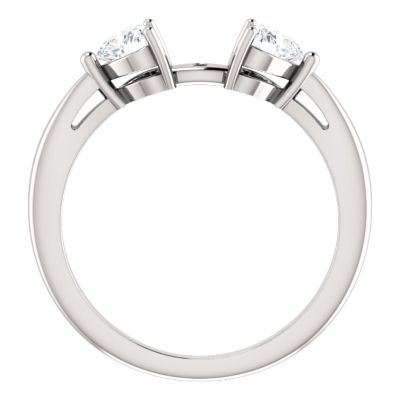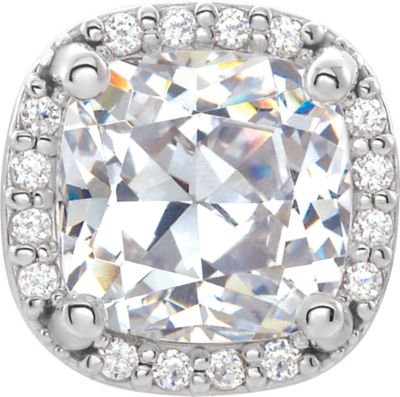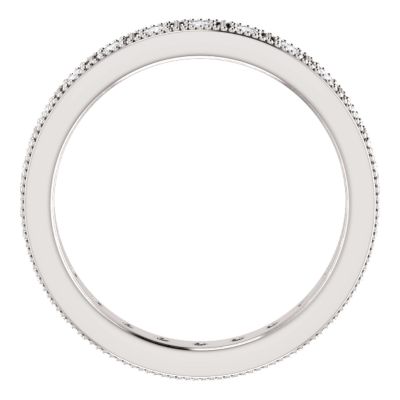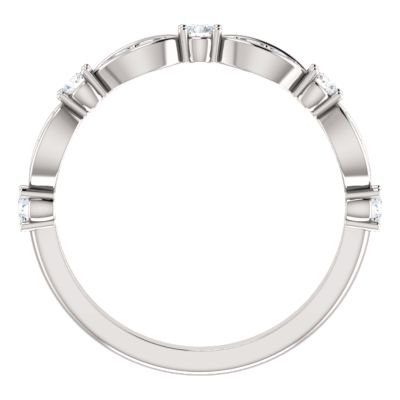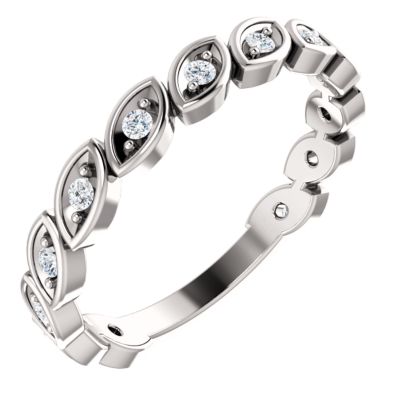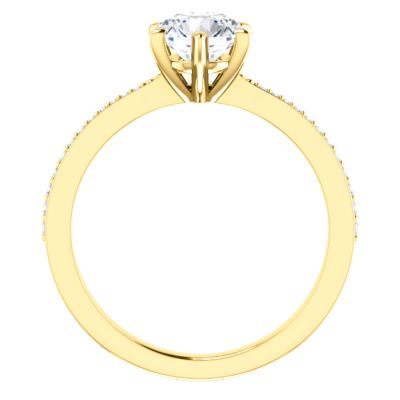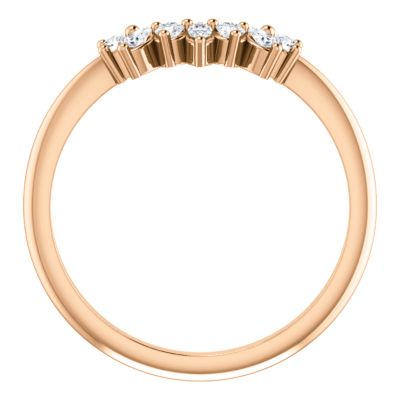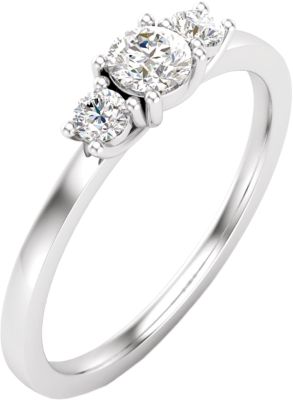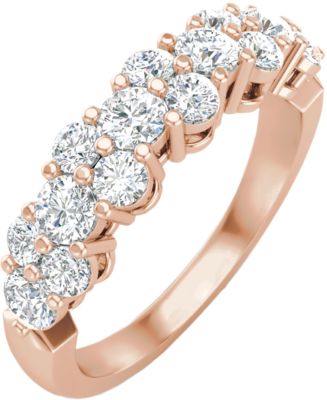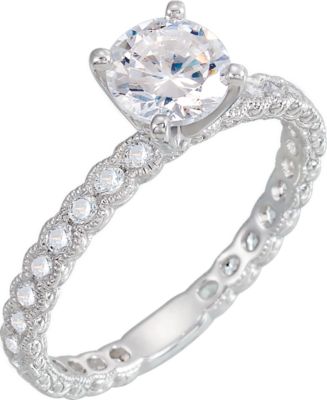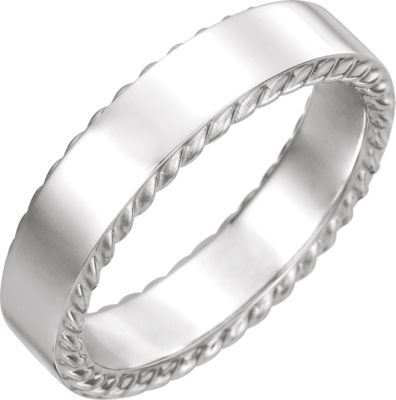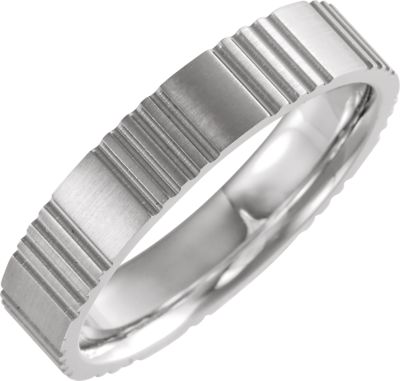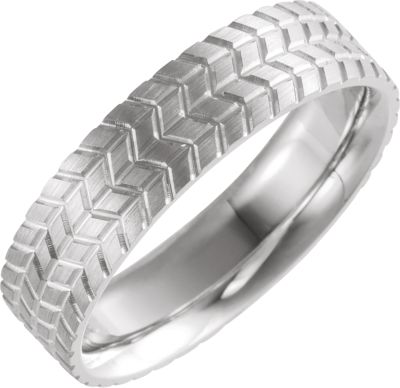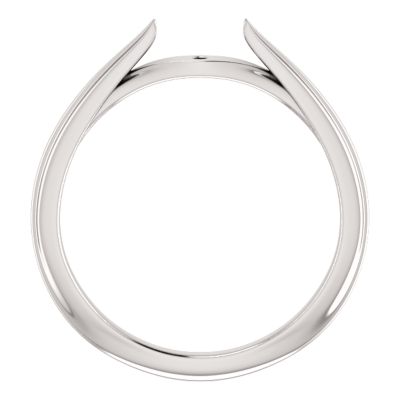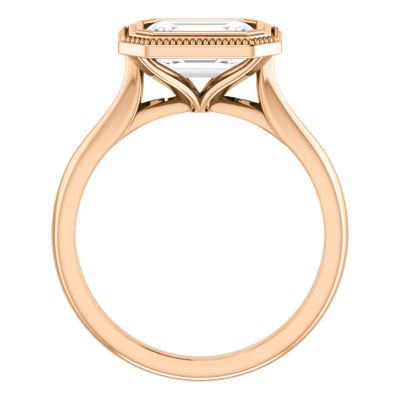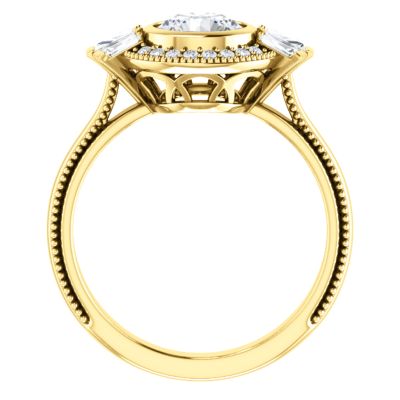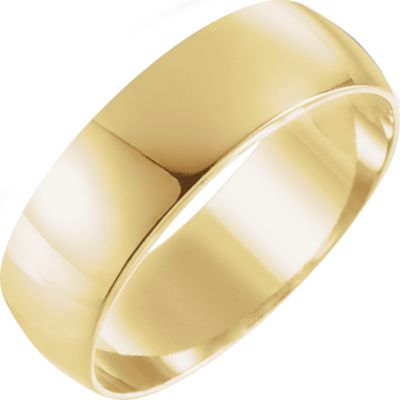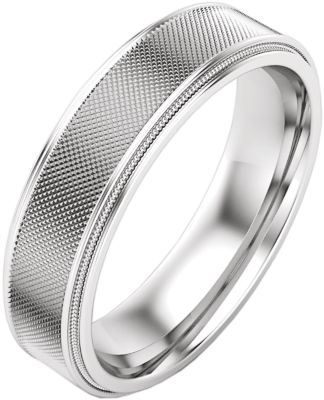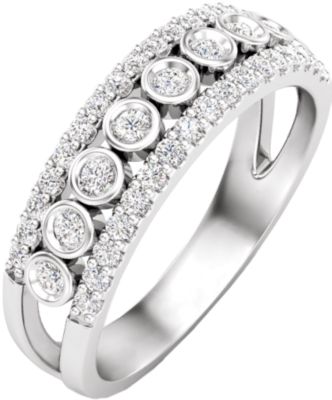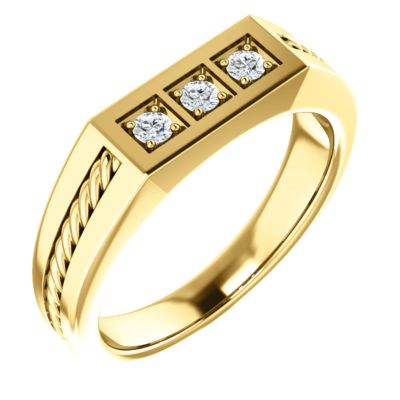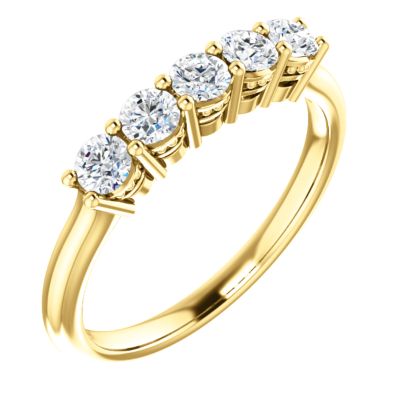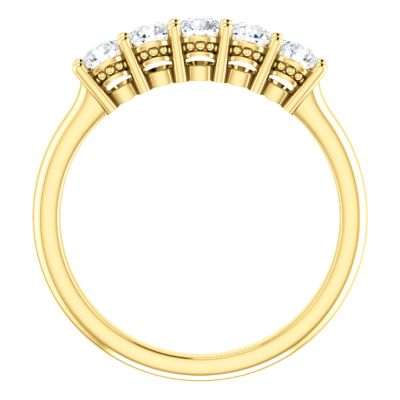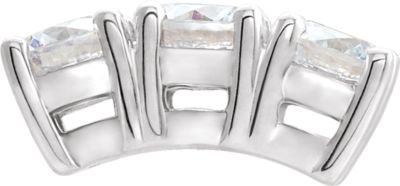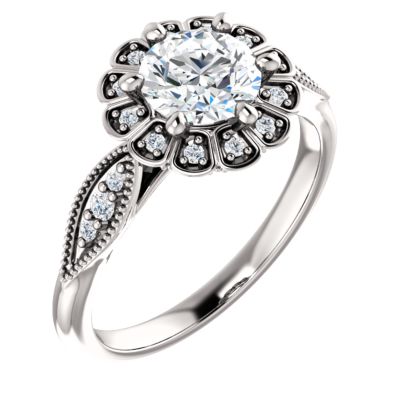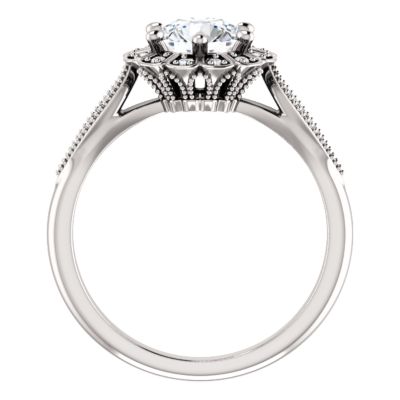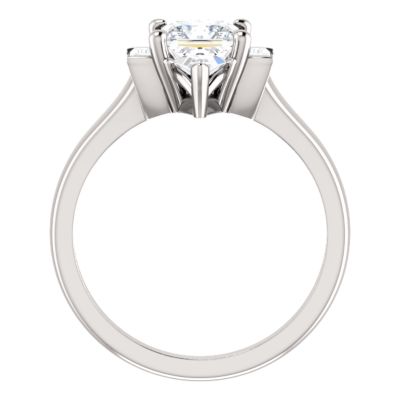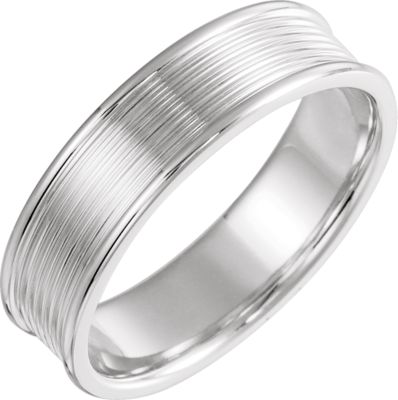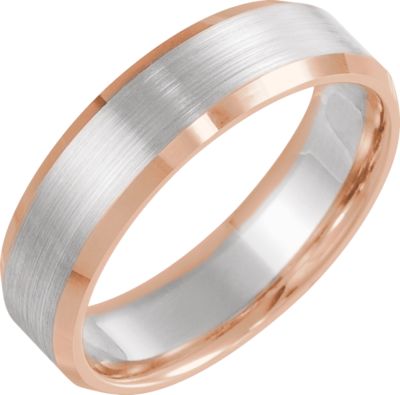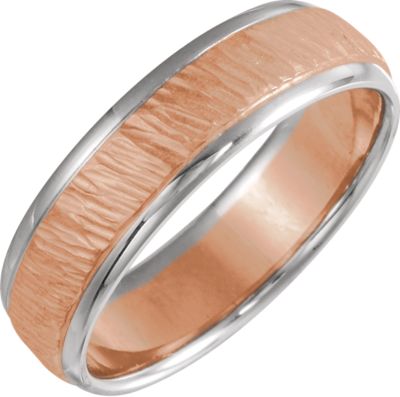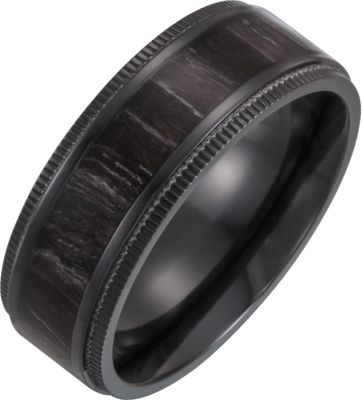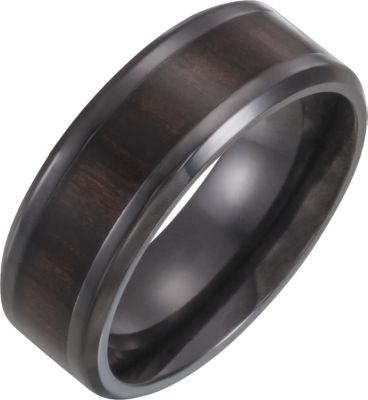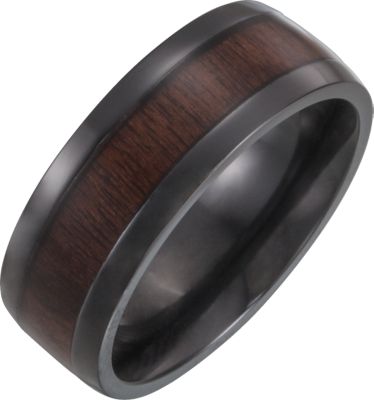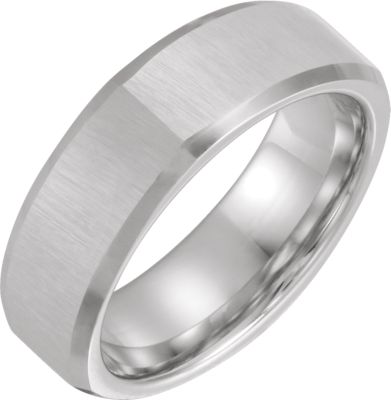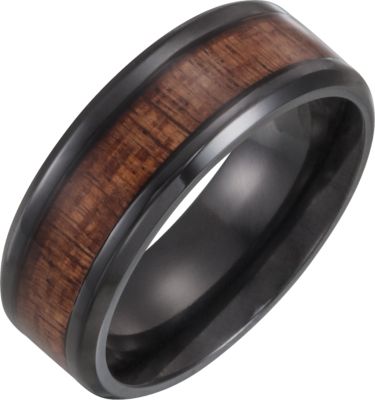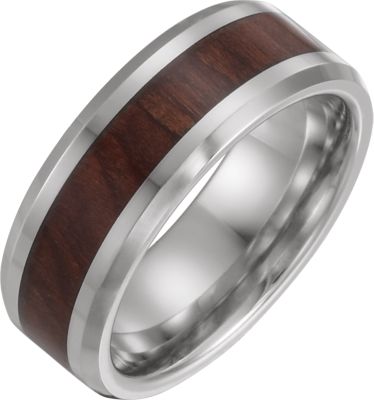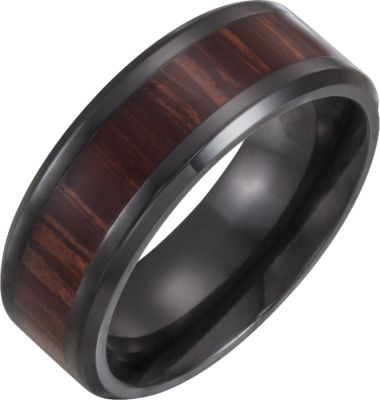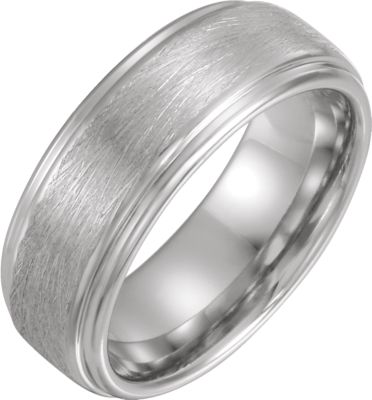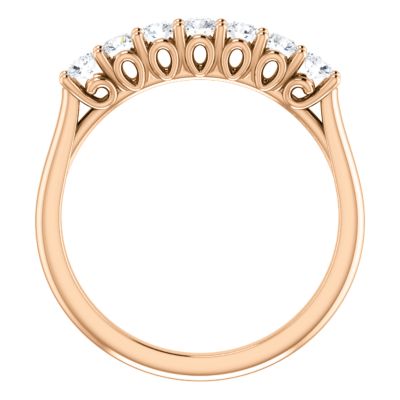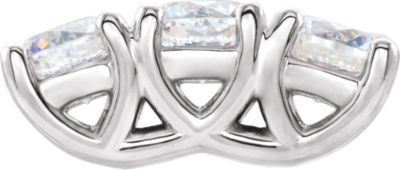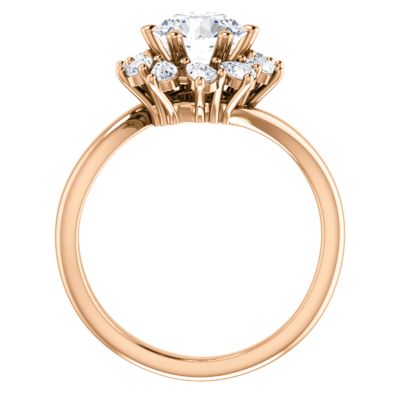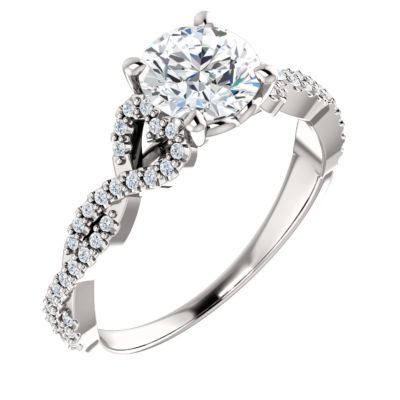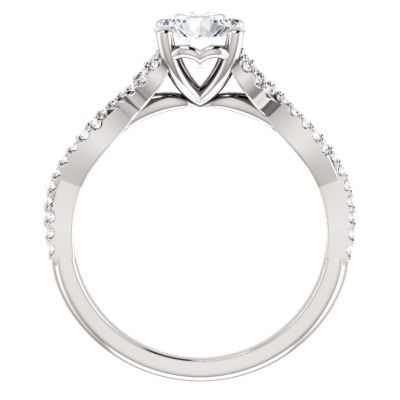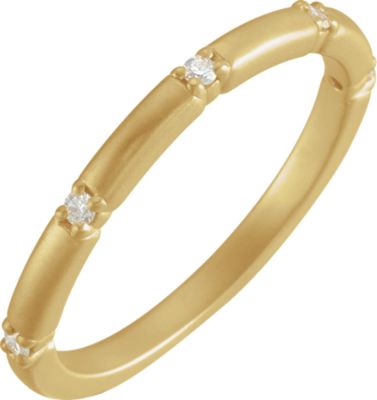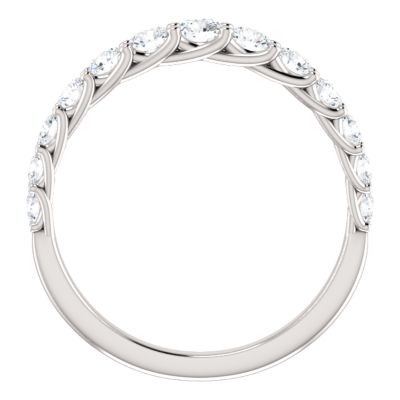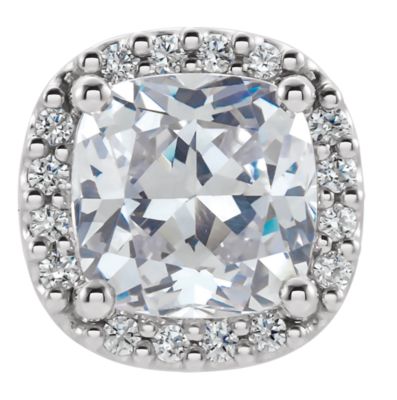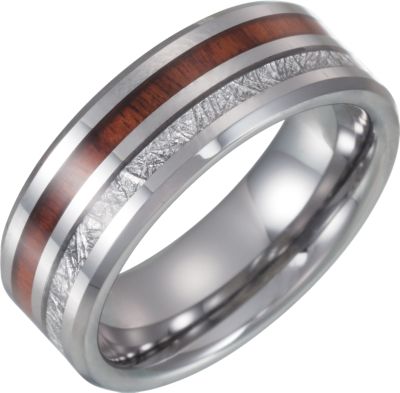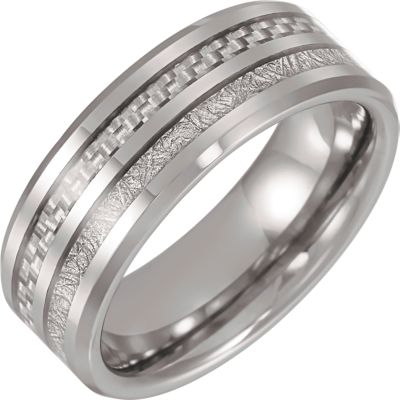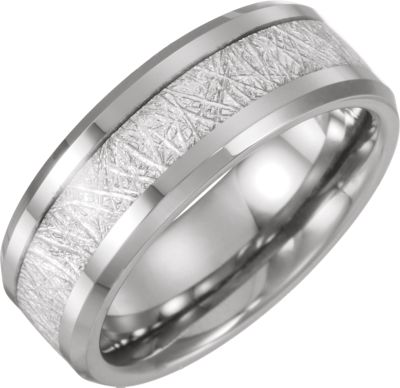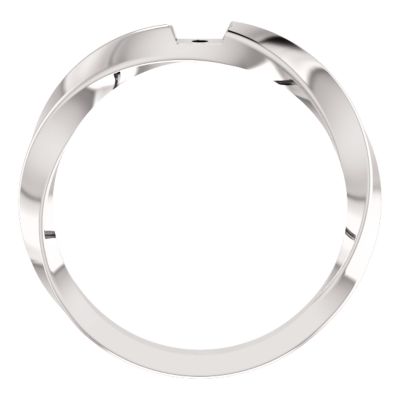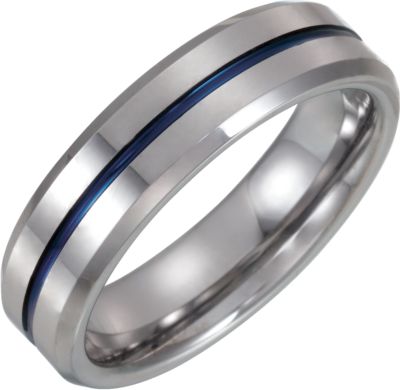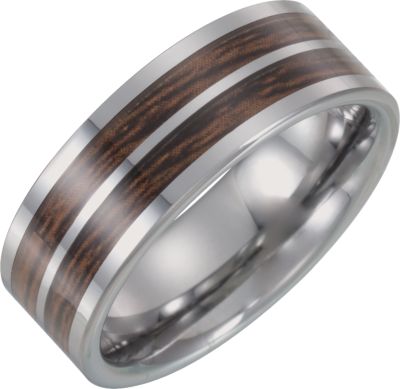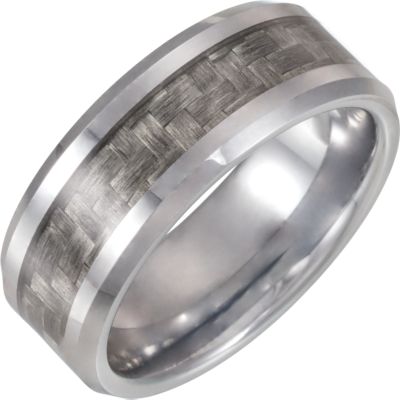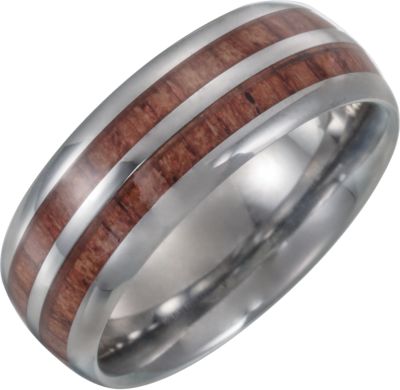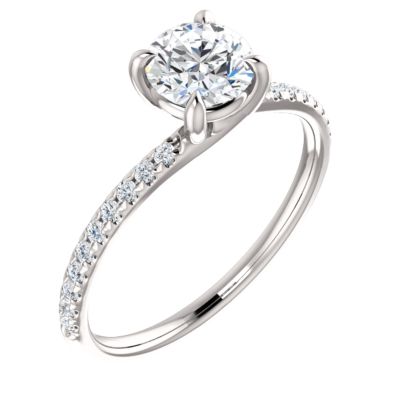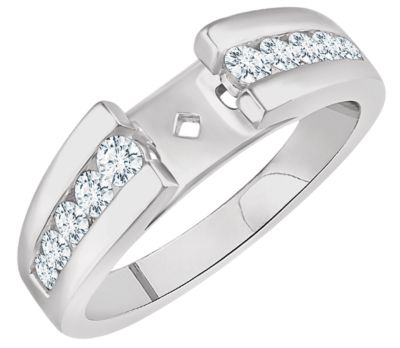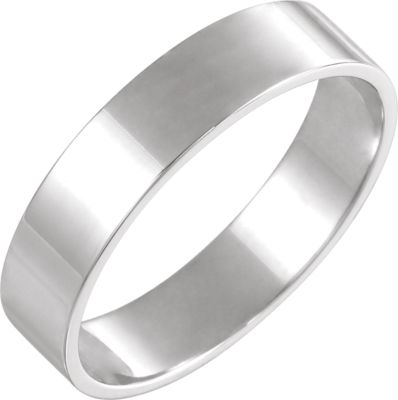 Diamond ring design and Jewellers for Bespoke Ring Design and Bespoke & Cheap Engagement Rings and Antique Wedding Rings in County Dublin, Cavan, Meath, Monaghan, Leitrim, Roscommon, Longford and Fermanagh
Make Your Own Gold Wedding Rings or Engagement Rings – How to Design a Ring. What is a bespoke ring design?

For Elegant Gems engagement rings go here.